AIRPORT RUNWAY SWEEPERS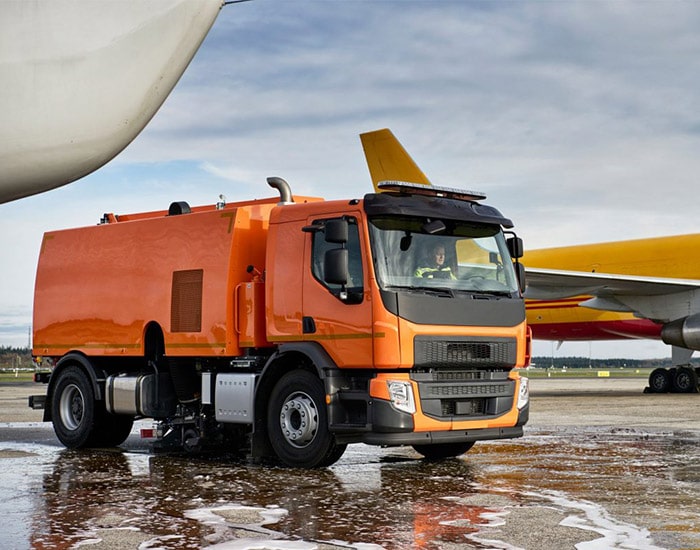 One step ahead with multi-purpose sweepers for airports. Get ahead on airport cleaning with this high capacity sweeper. Equipped with a powerful vacuum system and a high-pressure washer, this unit is ideal for airport stand cleaning, among other tasks.
Catalogue
Bucher Municipal designs and manufactures a range of specialist truck mounted Airport Runway Sweepers and high-pressure washing equipment. Our products and after-sales service are tailor-made to deliver cost-effective solutions to the most demanding surface cleaning needs. These include runway cleaning and sweeping, oil and fuel cleaning, high-performance cleaning for motor racing circuits, surface cleaning, and texturing as part of road construction, tram track cleaning, tunnel washing, and porous asphalt cleaning.
Teejan Equipment is the Authorized Dealer of Airport and Runway sweepers in Oman (Muscat, Sohar, Salalah, Duqm).
Enquiry