Industrial Vacuum Solutions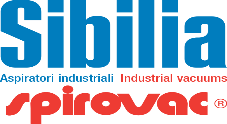 Industrial Vacuum Solutions Dealer in Oman – Sand Sucker, Centralized Vacuum System & Mobile Vacuum System
Truck Mounted Vacuum System
Power : 45 KW to 155 KW
Airflow : 1300 m³/h to 4000 m³/h
Max Vacuum : 7000 to 8200 Dapa
Hopper Capacity : 3m³ to 14m³

Catalogue
Trailer Mounted Vacuum System
Power : 22 KW to 155 KW
Airflow : 1300 m³/h to 4000 m³/h
Max Vacuum : 7000 to 8200 Dapa
Hopper Capacity : 1m³ to 7m³
Catalogue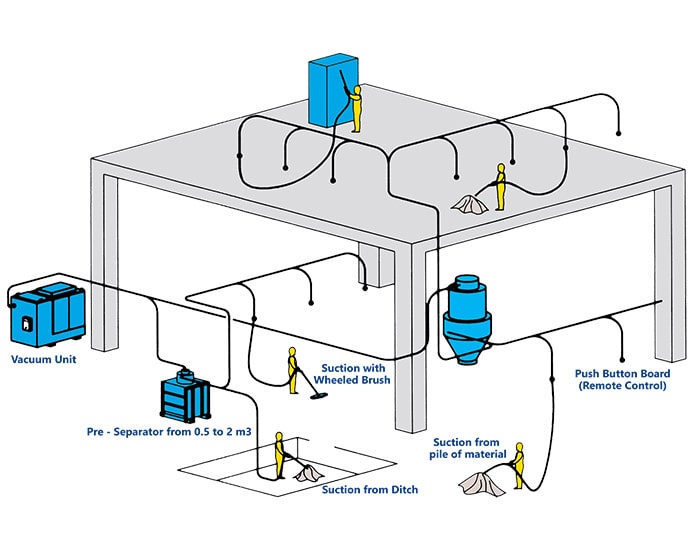 Centralized Vacuum System
Power : 11 KW to 110 KW
Airflow : 800 m³/h to 4000 m³/h
Max Vacuum : 3000 to 8200 Dapa
Hopper Capacity: 200 Liters to 4m³
Catalogue
Teejan Equipment is offering specialized & worlds leading industrial vacuums in Oman from Sibilia, Italy. Sibilia is the leading Manufacturer of specialized Industrial Vacuum systems, Sand Sucker Systems, Mobile Vacuum System. Custom build machines to suits the requirement of the customers to clean the production area, recovery the product spillage.
Applications of industrial vacuum solutions:
Vacuum solutions suitable for the collection of solid, granular, sandy or dusty material in oil and gas industries, sand sucking applications, cement factories, steel plants, mines, foundries, metal works, power industries, chemical factories, food industries, packaging industries, blasting & coating industries etc. Vacuum cleaning system to clean the production area, the loading cranes, the furnaces, the filters. Easy transfer and loading of the chemical solid components. Vacuum cleaning system in the Mining Industry to remove dust from the surface of the plant.
Enquiry